Salt system replacement in Gilbert Arizona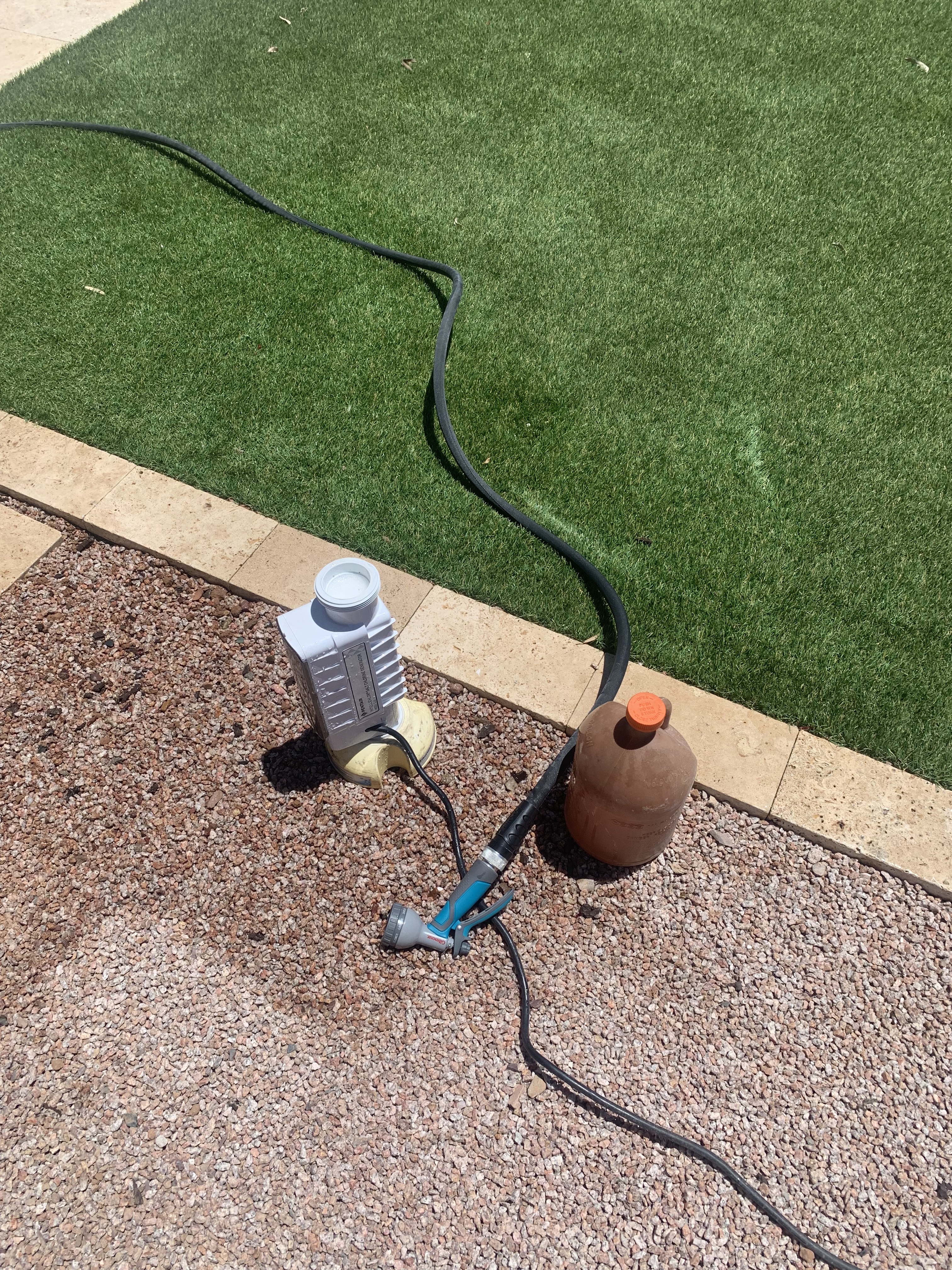 I was contacted by a customer in Gilbert Arizona, for a filter clean and inspection and to clean a salt cell. I cleaned the salt cell, but unfortunately upon inspection I noticed the cell had completely collapsed, crushed by water pressure. There was so much scale build up between the cells, the water couldn't flow through freely and that collapsed the cells.
The owner did not know the salt system required frequent checks and routine cleaning. It is recommended that the salt system display board be checked once a week, to verify the system is running properly.
Salt systems have a display which tells you if the water has a good salt level, if the water flow is good, and if the cell is producing chlorine or not. Manufactures recommend that the salt cell be cleaned every 500 hours, or roughly every 2-3 months.
It's important to keep the salt system working properly, so it is doing its job week to week and lasts as long as possible. In this case the customer could not afford a salt cell replacement, so I put in a salt cell dummy so water can flow freely through the system. It actually improved water flow and his water features worked much better. I also added a floating chlorine dispenser to the pool so it would be chlorinated now that the salt cell was gone.
Service provided: Salt System Replacement
Location: Gilbert, AZ
Project Image Gallery
LET ME BE YOUR POOL GUY.
CONTACT YOUR POOL SERVICE COMPANY IN GILBERT TODAY!