Mesa's Go-To For Expert Pool Service Services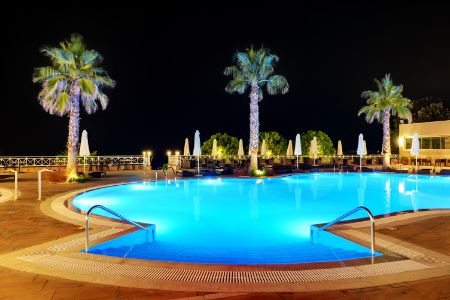 Pool owners of Mesa can trust Jason The Pool Guy to be your go-to choice for expert pool service services. With years of experience and a passion for all things pool-related, I've made it my mission to keep your pools in pristine condition, ensuring you can enjoy them to the fullest. When it comes to pool service, I understand that each pool is unique and requires personalized attention. That's why I offer a comprehensive range of services tailored to meet your specific needs. Whether you need regular maintenance, repairs, or equipment installations, I've got you covered. Give me a call today to learn more about my comprehensive services or to schedule your first appointment!
Recurring Pool Service For Mesa Pool Owners
Maintaining a pool can be time-consuming and overwhelming, especially with our busy lives. That's where my recurring pool service comes in. I offer hassle-free and reliable maintenance plans to ensure your pool remains clean and functional year-round.
With my recurring service, you won't have to worry about scheduling or remembering maintenance tasks. I'll take care of it all for you. From skimming and vacuuming to balancing chemicals and inspecting equipment, I'll handle every aspect of your pool's upkeep. By entrusting your pool to me, you can relax and enjoy your oasis without any worries.
Mesa's Number One Provider Of Pool Repairs
Pools are intricate systems, and occasionally, issues may arise. When that happens, you need a trusted professional who can promptly and efficiently address any problems. That's where I excel as Mesa's number one provider of pool repairs. Whether you're dealing with a leak, a malfunctioning pump, or a broken filter, I have the expertise to diagnose and fix the issue. I understand the urgency when it comes to repairs, as a malfunctioning pool can put a damper on your enjoyment. That's why I prioritize prompt service and ensure that I get your pool up and running as quickly as possible.
I also believe in transparency and open communication. When I arrive at your property, I'll thoroughly assess the situation and provide you with a clear explanation of the problem and the steps needed to resolve it. You can trust that I'll only recommend necessary repairs and use high-quality parts to ensure the longevity of your pool.
In addition to repairs, I also offer equipment installations and upgrades. Whether you're looking to install a new energy-efficient pump or upgrade your pool's filtration system, I can provide expert guidance and handle the installation process with precision.
About Mesa, AZ
Located in the beautiful state of Arizona, Mesa is a vibrant city known for its stunning desert landscapes and warm, sunny climate. With attractions such as Usery Mountain Regional Park, the Mesa Arts Center, and the Arizona Museum of Natural History, there is no shortage of things to see and do in this bustling city. Mesa's diverse neighborhoods, like Dobson Ranch and Las Sendas, offer unique charm and character, while the iconic Mesa Grande Ruins showcase the area's rich history. Given Mesa's love for outdoor living and its abundance of pools, it's no wonder that pool owners in Mesa can greatly benefit from the expertise and reliable services provided by Jason The Pool Guy!
LET ME BE YOUR POOL GUY.
CONTACT YOUR POOL SERVICE COMPANY IN GILBERT TODAY!