Quality filter replacement by Jason the Pool Guy in Tempe Arizona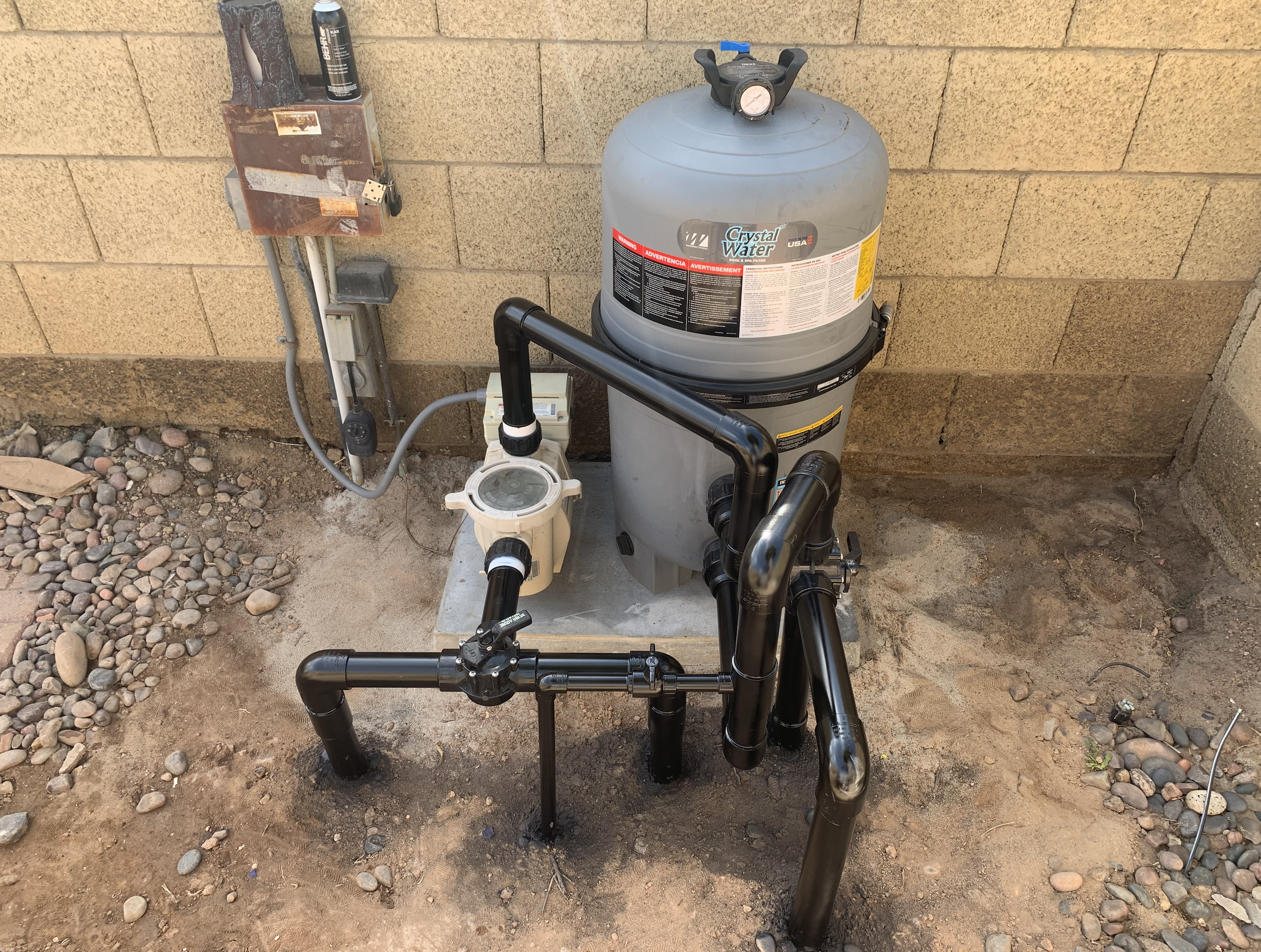 Pool equipment in the Arizona sun does not last much longer than 15-20 years. My customers in Tempe needed a new filter and equipment pad. The concrete equipment pad was cracked and the sand filter was too old to service with a sand change. I replaced the sand filter with a cartridge filter and put their existing variable speed pump and the new filter on a new concrete equipment pad. I also replaced all the above ground plumbing, valves and electrical wire. This repair will run trouble free with proper maintenance, like bi-annual cartridge filter cleanings for many years.
Service provided: Pool Filter Installation
Location: Tempe, AZ
Project Image Gallery
LET ME BE YOUR POOL GUY.
CONTACT YOUR POOL SERVICE COMPANY IN GILBERT TODAY!