Pool filter installation Gilbert Arizona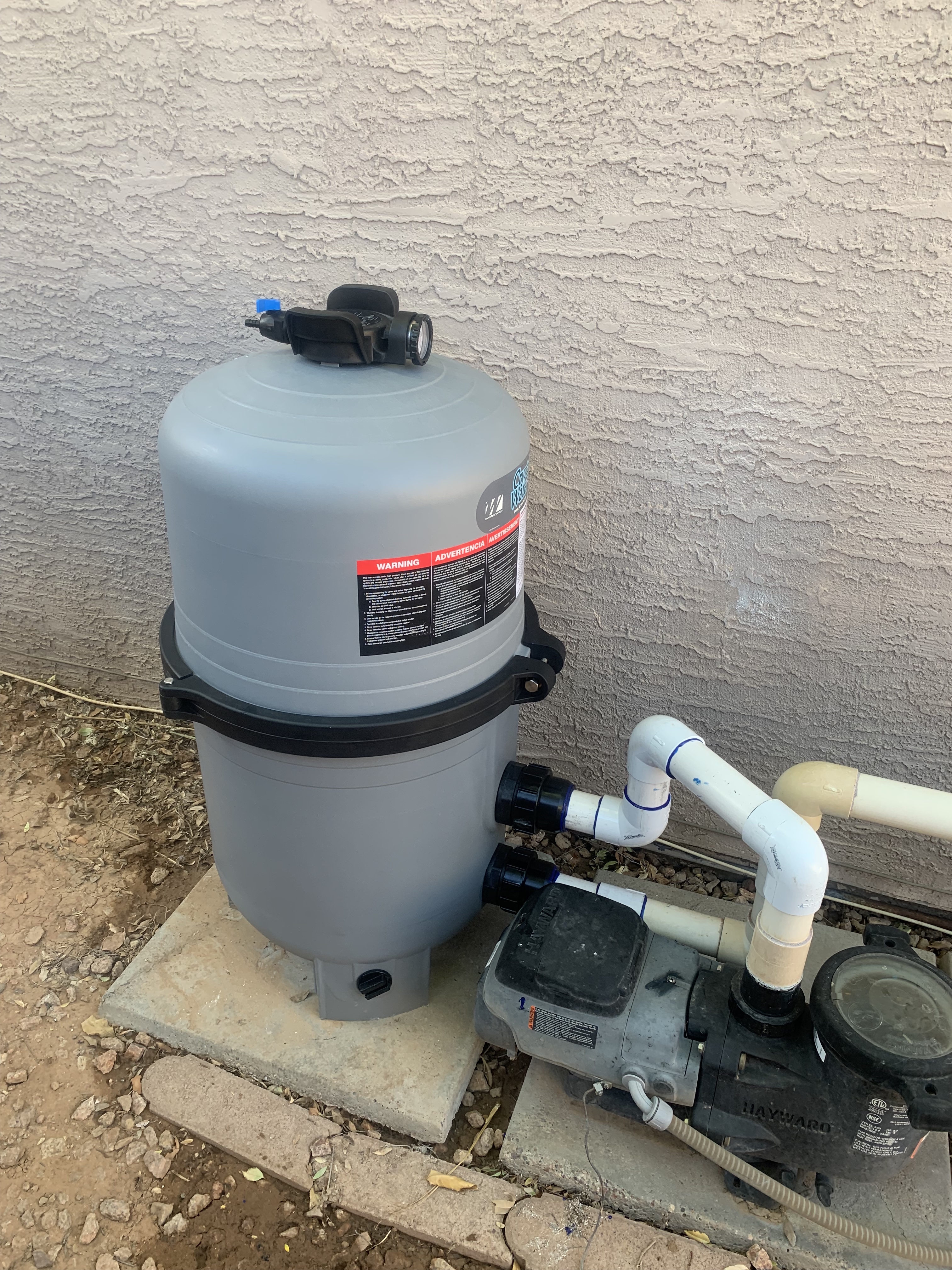 My long time customer in Gilbert Arizona needed a new cartridge filter. Pool equipment as a general rule lasts about 15 years. Her old cartridge filter's plastic tank was so dry rot from the Arizona sun, you could scratch it deeply with only your fingernail. When a cartridge filter gets old, the plastic tank and the plastic bulkheads become brittle. The bulkhead O rings also dry out with age and become hard, causing tiny air leaks.
After 15 years, it is not wise to try to fix the old filter and replacement is the best option.
Service provided: Pool Filter Installation
Location: Gilbert, AZ
Project Image Gallery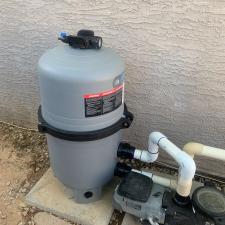 LET ME BE YOUR POOL GUY.
CONTACT YOUR POOL SERVICE COMPANY IN GILBERT TODAY!