Pool equipment installation Gilbert Az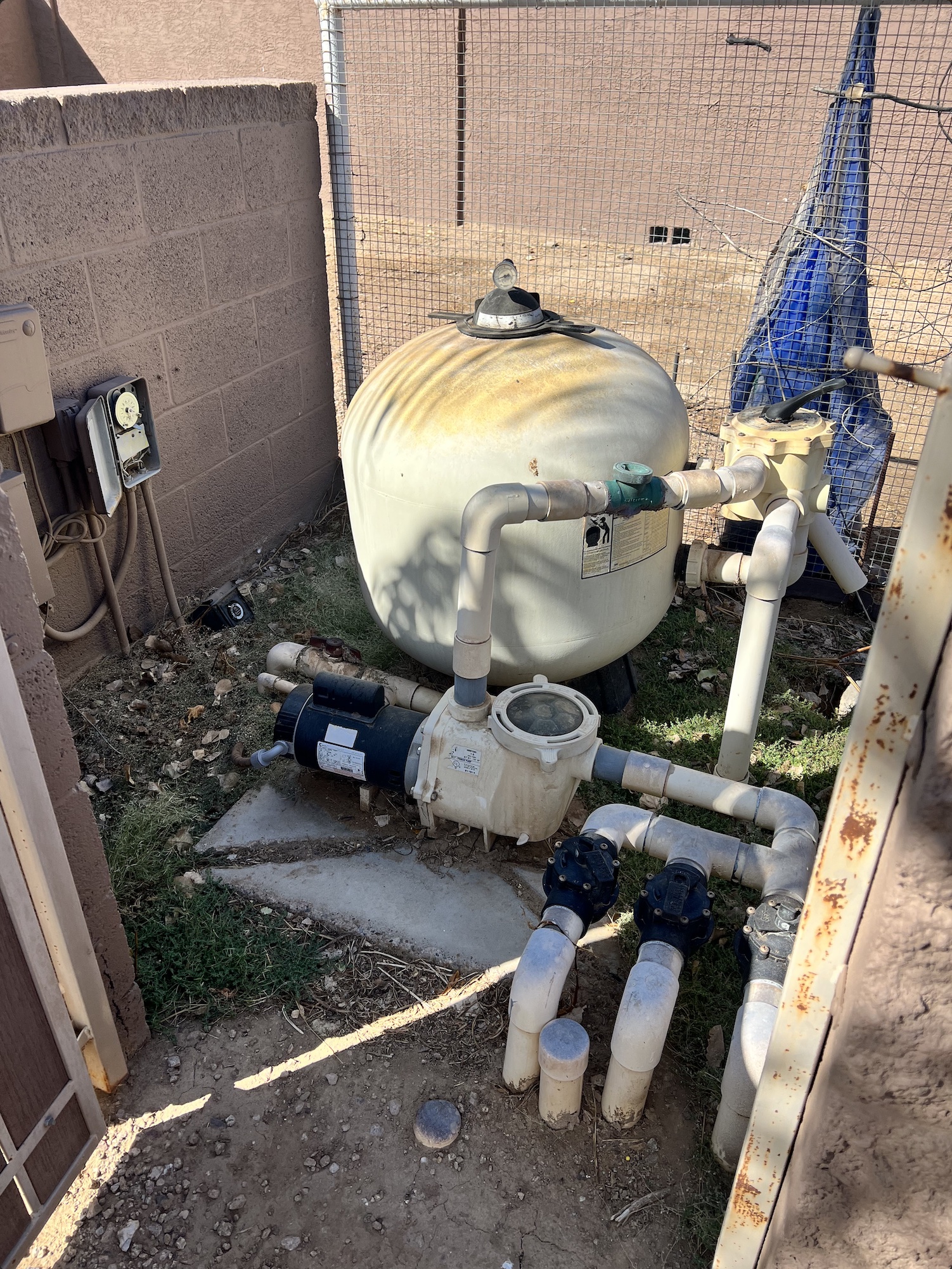 Pool equipment installation - I was contacted by a customer in Gilbert who wanted to replace their pool equipment. Pool equipment like a pump, equipment pad, diverter valves, PVC pipe and the filter, generally last 15 years. Their equipment pad was cracked and they had an old single speed pump.
I replaced their pump with an energy efficient variable speed pump, replaced the pads and put in a new filter with Dr Drydens's activate glass filter media. Dr Drydens is recycled glass crushed to the same size as pool filter sand. It lasts as long as the filter and never needs to be serviced. It traps smaller particles than regular sand equal to a DE filter.
The customer lives on acreage with irrigation adjacent to farm fields and cattle. The soil under the filter was so wet and muddy, I had to amend the soil with Lime to dry it out so the new filter would not sag under its own weight.
I added decorative stone when finished.
Location: Gilbert, AZ
Project Image Gallery
LET ME BE YOUR POOL GUY.
CONTACT YOUR POOL SERVICE COMPANY IN GILBERT TODAY!