Green pool clean up in Gilbert Az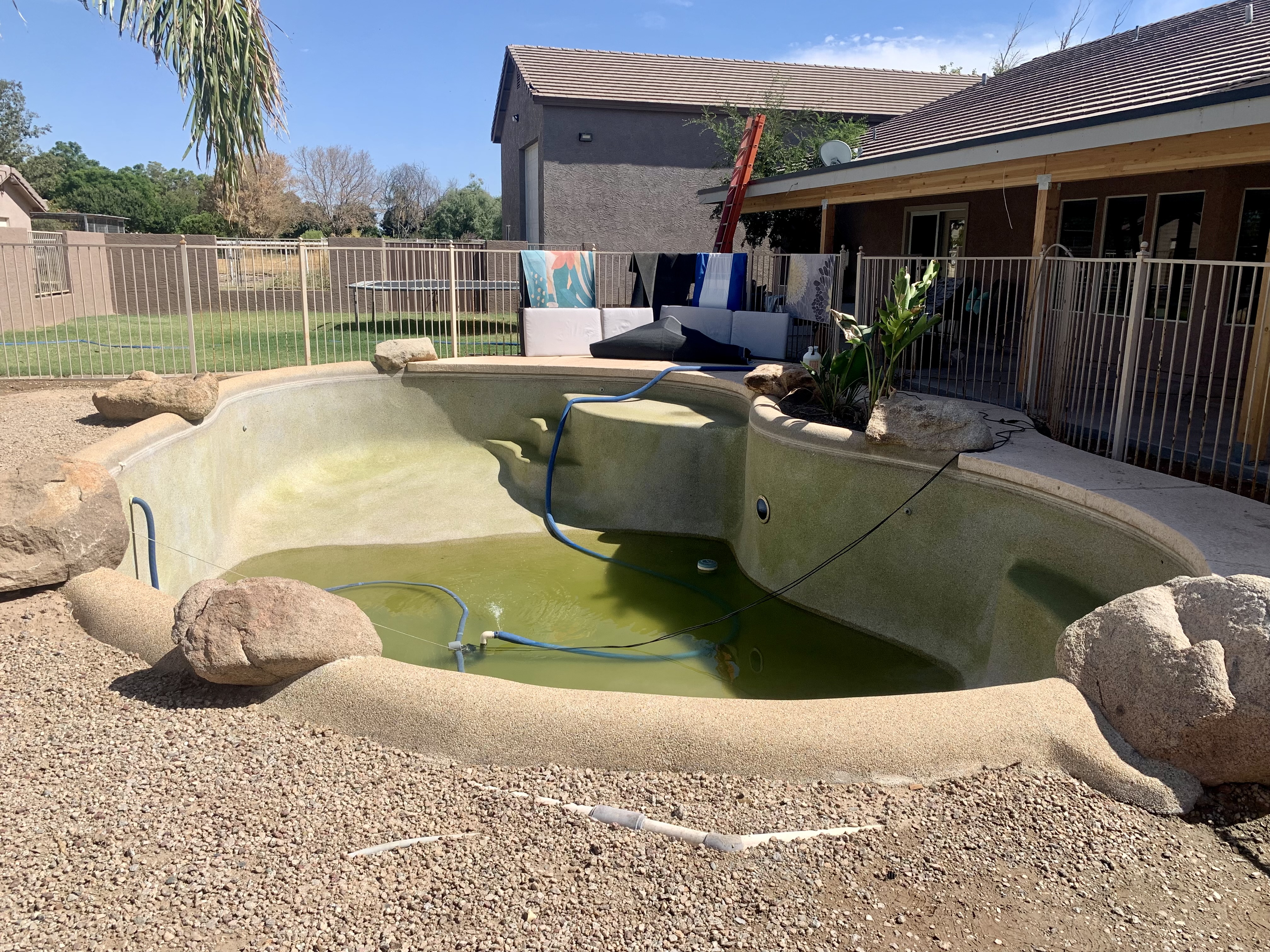 I was contacted by a customer in Gilbert Arizona about a green pool. This family is surrounded by acreage with livestock and farm land. The swimming pool turned green because of high phosphates, a result of what surrounds the pool. Plant debris, fertilizer for the crops and heavy winds from recent storms caused the pool to turn green in a little over a week at the end of summer.
I drained the swimming pool and disinfected the pebble tech surface with liquid chlorine killing the algae. Green to clean in a day.
Service provided: Green Pool Clean Up
Location: Gilbert, AZ
Project Image Gallery
LET ME BE YOUR POOL GUY.
CONTACT YOUR POOL SERVICE COMPANY IN GILBERT TODAY!